Sale FormatTimed Online AuctionClosed Sale StatusClosedNo Longer Needed for the Ongoing OperationsVEHICLES FROM MOVIES & TVDate & TimeThursday, April 27, 2017 LocationNorthridge & Agua Dulce, CA More InfoView & Bid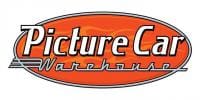 Location
Northridge & Agua Dulce, CA
Sale Details

For over 20 years, Picture Car Warehouse has been a leading provider of specialty vehicles for the Motion Picture, Television, Commercial and Video Industries. Picture Car Warehouse brings together a skilled body shop, expert upholsterers, talented fabricators, precise graphic designers, and master mechanics to build a vast fleet of vehicles from police cars, emergency vehicles, large trucks, muscle cars, period cars and many custom-built vehicles. And the proof is in the extensive resume of cars that Picture Car Warehouse has provided for dozens of productions such as Rush Hour 3, The Bucket List, Grindhouse, Taxi, The Runaways, The Town, Faster, Vampire Diaries, Sons of Anarchy, Entourage, Madmen, plus ads for Allstate, Budweiser, and Chevrolet to name but a few. Now these exceptional vehicles could be yours as Picture Car Warehouse is offering this unique selection of vehicles not often rented to make room for new acquisitions.

New Vehicles Being Added Daily!
CLASSICS
1940 Ford Tow Truck, 1940 Dodge Box Truck, 1941 Chevy Box Truck, 1956 Desoto, 1948 Dodge Panel Truck, 1965 Harley Davidson Chopper, 1966 "427" Corvette, 1956 Ford Thunderbird and Many More…
MUSCLE CARS, HOT RODS & MOTORCYCLES
1990 ZR-1 Corvette with (75) Original Miles, 1967 Chevelle SS with Off Frame Restoration, Camaros, Mustangs, Firebirds, plus Motorcycles by Harley Davidson, Suzuki, & Kawasaki and Many More…
PERIOD CARS
Large Assortment of Vehicles from the 70's, 80's, 90's and 2000's featuring Crown Vics, Caprice, Impala SS Clones, Rabbit Convertibles, Gremlins, Chargers, Hummer H2, Cadillacs, Mercedes, BMW, Saab, Yugo, AMC, Toyota, Hyundai Plus Pickups, Station Wagons, Trailers, & Vans and Many More…
SPECIALITY VEHICLES
1961 Lincoln "Bud Light Limo, 1963 "Madmen" John Deere Mower, Unimogs, Camera Cars, Ambulances, Armored Cars, School Bus, RV's, Campers, Ice Cream Truck, News Vans, 2002 Gem Truckster, Custom Motorcycles and Many More…
Additional Info
Approximately 200 Vehicles Including Classics,
Muscle Cars, Hot Rods, Customs,
Period Cars & Motorcycles, Plus Parts
Sale Partner
STEP 1 – REGISTER
Click the 'Register to Bid" link above and complete the registration form – your bidder number will be emailed to you for use at this and future auctions. Please be certain to review the General Terms of Sale, along with any Sale Specific Terms before registering.
You must provide a credit card, which will be authorized for $300 to secure your bids; Please note that your card must have sufficient credit to be authorized for 25% of your purchases as you continue to bid. If you plan on spending more than $10,000 please contact the Auctioneer prior to the auction to ensure no bidding interruption.
$5000 minimum deposit is required prior to the auction for international bidders. Auctioneer may not be able to respond timely to registration requests on the day of sale, we recommend registering the day prior to the auction.
All deposits made by cashiers check, wire transfer or firm and personal check accompanied with a bank letter of guarantee will be returned within 7 days unless purchases are made.
STEP 2 – VIEW ITEMS
– Click on the 'View Items & Bid' link above to browse the auction catalog.
– Search by Keywords at the top of any bidding page.
– Click 'refresh' to see the current status of each item.
– Click on "Items Still Open for Bidding" to clear sold items from your screen and see only those items still available (this applies during the auction closings).
STEP 3 – BID
Enter a maximum of what you are willing to pay under "Your Maximum" – The system will start your bid at the lowest available increment and bid for you.
Then scroll to the bottom of the page, enter your Bid Number and Password and click 'Submit Bids'
(PLEASE NOTE: You will be asked to confirm your bids)
Important Bidding Notes:
– Items will close at a rate of 2-4 items every minute (varies by auction).
– An item's closing time will extend by 4 minutes when bidding occurs within the final 4 minutes of its scheduled closing.
– If you submit a bid prior to the auction you will be notified if you are out bid.
– You may enter multiple bids on a page before clicking 'Submit Bids'; however, changing pages will clear your bids.
STEP 4 – PAY
Credit Cards on file will be charged at the end of the Sale plus 15% buyers premium and Sales Tax unless you are purchasing for resale and have completed and returned a resale certificate before the conclusion of the auction. Balances in excess of $10,000 must be settled by cashiers' check or wire transfer received by Tiger by 12:00 pm the day following the auction.
STEP 5 – PICKUP
You are responsible to remove your items during the posted checkout times. If you are purchasing from out of the area, you may send a 3rd party shipping company to remove your items. Bring your own crews, packing materials, material handling equipment, etc. for removal. Appointments are mandatory. Be sure to email your preferred pickup time within the posted schedule after you have won your last auction item.