Sale FormatTimed Online AuctionClosed Sale StatusClosedExcess Equipment No Longer Needed for OperationsFROZEN PIZZA & DOUGH PRODUCTION FACILITYDate & TimeThursday, June 15, 2017 LocationMidland Ontario, Canada More InfoView & Bid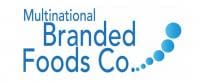 Sale Details
PRODUCTION LINE
General Mills has been operating their Midland, ON facility for more than (60) years. Due to production consolidation, you can purchase the entire pizza production line or specific equipment to enhance you existing dough production operations.
COMPLETE PIZZA PRODUCT LINE
Complete Pizza Dough Preparation, Sheeting and Cutout Line: Approximately 31" Belt (Widens as Line Progresses) x 42' Long
Pizza Topping Line Including: Deville Falco FS40 Cheese Shredder, Variable Speed Meat & Vegetable Applicator, Variable Speed Shredded Cheese Applicator, Roller Type Sauce Applicator, Conveyor Tables, Banjo & Auger Conveyors
Complete Stainless Steel Pizza Dough Product Fryer, Natural Gas Fired Fryer with 36" Belt Width x 28' Long Approx. With Top Hold Down, Oil Recovery/Fines Conveyor, Oil Recovery Tank, Oil Filter
SPIRAL FREEZER & AMBIENT SPIRAL COOLER
Liquid Carbonics Self Contained Stainless Steel Nitrogen Spiral Freezer and Enclosure, (10) Internal Circulation Fans, 38" Belt Width, Stainless Belt, 3" Tier Clearance, 130" Dia. Approx. 20-Tiers, (N2 Tanks Not Included)
Stainless Steel Spiral Cooling Conveyor, 11-Tiers, 5-3/4" Tier Clearance Approx. 150" Diameter Approx. 36" Belt Width and Tensioner
DOUGH MIXERS & BLENDERS
Peerless 1,800 LB Capacity Sigma Mixer
Baker Equipment/Winkler 800 LB Capacity Roller Bar Mixer
Rietz Model RS-18-X5204 Twin Shaft Ribbon Blender
BULK INGREDIENT HANDLING
(4) Stainless Steel Ingredient Receivers with Load Cells, (2) Stainless Steel Conical Eccentric Ingredient Hopper with Knife Gate Discharge Valve, (2) Schenck AccuRate Feeders with Ingredient Hoppers and Load Cells, Scaled Ingredient Hopper with Vibratory Bottom Unit and Knife Gate Discharge Valve and Load Cells, (2) Conical Eccentric Ingredient Bins, (3) Ingredient Hopper with Rotary Discharge Valve, (2) Carbon Steel Ingredient Bins with Load Cells, Ingredient Metering and Scaling Hopper, (3) Stainless Steel Bag House Dump Stations, Breddo Likwifier Square Jacketed 46" x 46" Tank.
KETTLES & TANKS
350 Gallon Stainless Steel Twin Agitated Scrape Surface Kettle, 500 Gallon Stainless Steel Cone Bottom Agitated Mixing Tank, Stainless Steel Jacketed Tanks, (2) Ingredient Silos, (3) Polymer Mix Tanks Stations with Mixers and Steel Frame
SUPPORT EQUIPMENT
BWI Kartridge Model 39 Pack Cartridge Packing Machine, (2) Cherry Burrell Twin Barrel Thermolator / Votators, (4) Waukesha Cherry Burrell Model 60 Positive Displacement Pump, Positive Displacement Pump, Alfa Laval Positive Displacement Pump, Centrifugal Oil Recovery Pump (Belt Driven), (2) Ring Section Pumps, Multiple Centrifugal Pumps, Murzan Drum Unloading System, Displacement Type, Great Western Manufacturing Soft Products Vibrator Sifter, Kason Vibratory Sifter, Rotex Model 8HSANSSSL Vibratory Screener, (2) Rotex Vibratory Screeners, (2) Wexxar Model WF20 Case Erectors, Wexxar Model WSHT-77 Case Sealer, Nordson Hot Glue System, Langen Model B1 Semi-Auto Horizontal Hot Melt Cartoner, Nordson Series 3500V Hot Glue System, VideoJet Inkjet Coder, Trinamics Horizontal Hotmelt Cartoner, Nordson SureBead S Glue System, (2) PFM Flow Wrappers, (2) Kracken Stackers, Lock MetalChek 9 MKII Metal Detector and Conveyor, 14" Wide x 4" Clearance Approx. 12" Conveyor, (2) Safeline Metal Detector and Conveyor, 2005 Howe Model 101-2-RL Rapid Freeze Ice Flaker, R-404A Refrigerant, Chester-Jensen Model XB-4-OT-2-24 Plate Type Water Chiller, Insulated Ice Hopper, (7) Mycom 30 HP Ammonia Recip Type Compressors, Dual Receiver Ammonia Refrigeration Drying System, (2) Ammonia Transfer and Storage Tanks/Pressure Vessels, (2) Keeprite Glycol Coolers, (3) Gardner Denver Reciprocating Air Compressors, 100 HP, GD Auto-Sentry ES Control System, AAPL Twin Tower Air Dryer Package, AAPL Model APF-1660-HT Compressed Air Filter, (2) Carbon Steel Compressed Air Receiver Tanks, Portable Compressor and Receiver Tank, Kaiser Omega Rotary Blower, (2) Dust Collection Blower Packages, (7) Ingredient/Powder Blowers, FMikro-Pulsaire Ingredient Fabric Filter, (2) Ingredient Bag House Filter, Laars Rheos Hydronic Boiler System, Gas Fired Boiler, (3) Hot Water Heaters, Apron Brake, (2) Plate and Frame Heat Exchanger, Air Heater Package and Much More…
MACHINE SHOP
(30) Ton Press, Drill Presses, Vertical Milling Machines, Lathes, Band Saw, Plasma Cutters, Welding Machines, Acetylene Torches, Apron Brake, Bench Grinders, Impact Wrenches, Tool Carts, Hoists and Much More…
PLANT SUPPORT
Columbia FL100 Palletizer & Orion Pallet Wrapper, CAT Fork Lift, Genie Manlift, JLG Personnel Lifts, Electric Pallet Jacks, Drum Lifts, Allen Bradley Panel View Plus PLC Control Panels, Blowers, Fans, Floor Scrubbers, Storage Cabinets, Ladders, Shop Vacs, Poly Bins, Shop Carts, Maintenance Department and Much More…
REAL ESTATE
95,521 Sq. Ft. Food Grade Building with Warehouse, Production, Refrigeration, Freezer, Shipping, Mechanical and Storage Areas. Additional 13,739 Sq. Ft. of Mezzanine Area,150 Car Parking, 12 Trailer Parking.
Additional Info
Complete Single Serve Pizza Product Production Line, Continuous Fryer, Spiral Freezer & More