Sale FormatTimed Online AuctionClosed Sale StatusClosedPlant ClosureFOOD PROCESSING & PRODUCTION FACILITY OF ASIAN & LATIN AMERICAN STYLESDate & TimeThu, Oct 6 at 10:30am (PT) LocationOntario, California More InfoRegister/Login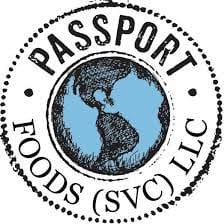 Date & Time
Thu, Oct 6 at 10:30am (PT)
Inspection
Tue & Wed, Oct 4 & 5 from 10am to 4pm (PT)
**By Appointment Only**
Removal
Fri – Fri, Oct 7 – 28 from 9am to 5pm (PT)
**By Appointment Only**
Button 1
Please review the following and download the General Terms of Sale 
here
to confirm the responsibilities you are agreeing to upon participating in this sale.
TERMS AT-A-GLANCE
DEPOSITS: We will authorize your credit card for $300 as an Auction Registration deposit, and reserve the right to increase the deposit to equal 25% of your total high bids. This authorization will place a 3-7 day hold on these funds with your credit card company, but will not be charged unless purchases are made. If you are a NON-US resident, you will be asked to submit a wire deposit prior to the auction in order to finalize your registration approval. Please contact our office at (805) 497-4999 for further assistance. All deposits made by wire transfer or firm and personal check accompanied with a bank letter of guarantee will be returned within 7 days unless purchases are made.
PAYMENT DEADLINE:
All payments are due by 12 pm the day after the auction closes.
PAYMENT FORMS:
Credit cards on file will be charged (up to $2,500) upon the completion of the sale. You may pay by wire transfer by (a) notifying Tiger prior to the close of auction, AND (b) submitting payment in time for Tiger to receive it no later than 12pm the day following the auction. Buyer is responsible for any bank charges incurred for processing wire transfers (Please note that it is common for your bank as well as intermediate banks to charge a fee).
PURCHASES OVER $2,500:
Balances in excess of $2,500 must be settled by wire transfer received by Tiger no later than 12pm the day following the auction.
BUYERS' PREMIUM:
A 15% Buyer's Premium will be added to the price of each item.
SALES TAX:
All Taxes are applied at the end of the auction unless a reseller has notified Tiger prior to the close of auction and qualifies for sales tax exemption. A buyer's failure to qualify for exemption does not waive its obligations to complete its purchase per the terms of sale.
REMOVAL:
All buyers are responsible to remove their items during the posted checkout times. To minimize wait time, all buyers are asked to schedule an appointment. Buyers are also responsible to bring their own crews, packing materials, material handling equipment & etc. for removal. Buyers requiring shipping or moving assistance can refer to our list of 3rd party shippers.
ALL SALES ARE FINAL:
All items are sold "as-is, where-is" with no guarantees or representations. All Sales Are Final. Buyers are recommended to inspect items before they bid.
ALL ITEMS SUBJECT TO PRIOR SALE
Auctioneer has the right to add or delete lots for the sale at any time as well as to cancel the sale entirely or sell in bulk.
Sale Details

VACUUM FILLERS, STUFFERS & FOOD FORMING

• Handtmann VF 50 Vacuum Filler

• Handtmann VF 100 Vacuum Filler

• 2016 Risco RS 110 Stuffer

• (3) 2018 Vemag Robot 500 w/Elevator

• Tiromat 660 Vacuum Thermoformer

• Tiromat Multisource 430 MM Conveyorized Thermoformer

• 2021 Anko HLT-700XL Filling & Forming Machine (dumplings, ravioli, samosa, etc.)

MIXING

• 2020 Thunderbird ASP-2000 Stainless Spiral Dough Mixer w/ Bowl

• Weiler M210A Paddle Mixer, 35 Cubic Ft. w/ FPEC Loader (Beef, Seafood, Poultry, Pork, Veal, Etc.)

• Hobart V-1401, 140-Quart Mixer

PRODUCTION LINES

• (6) Separate Production Lines Replete with Yutaka Components (Producing Flautas, Egg Rolls, Dumpling Lines)

• Salad Crouton Line Consisting of: Hopper, Elevator, Check Weigher, Fill & Seal, Metal Detector, Accumulation Table & Case Sealer

FLOUR SYSTEM

• 2017 Pneu-Con Flour Delivery System, 10,000 lbs. p/h

FRYING LINE

• 2019 Complete Fry-Line: EFS APF-45, Infeed, 15' Fryer, Heat Exchanger, through Boxing

FREEZERS, CHILLERS & REFRIGERATION 

• 2020 Frigoscandia Gyro Compact 60 Spiral Freezer w/ CIP System
• 2020 Process Refrigeration System, 2-Zone w/ Evapco Condenser

VEHICLES

• (2) 2015 Hino 338, 24' Refrigerated Diesel Box Truck w/ Liftgate

PLANT SUPPORT

(2) Ingersoll-Rand Rotary Screw Air Compressors, 50-HP, (2) Natural Gas Fired Steam Water Tube Boilers, Pallet Racking, Wastewater Treatment Tanks, SS Sinks, Racks, Pallet Racking & Pallet Wrappers

**TIGER DOES NOT GUARANTEE THE ACCURACY OF THE EQUIPMENT LIST & IS SUBJECT TO CHANGE**
Additional Info
Late Model Equipment Consisting of Vacuum Fillers, Stuffers & Food Forming, Mixing, Production Lines, Flour Systems, Frying Line, Freezers, Chillers & Refrigeration, Material Handling & Plant Support
Sale Partner
Location:
2539 E Philadelphia St., Ontario, CA 91761
________________________________________
Click on the links below to download PDF form(s):