Sale FormatTimed Online AuctionClosed Sale StatusClosedFinal Opportunity at All LocationsWELL TESTING & PETROLEUM PRODUCTION EQUIPMENTDate & TimeThursday, June 15, 2017 LocationLocations in CA, LA, PA & TX More InfoView & Bid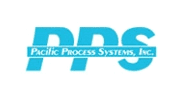 Location
Locations in CA, LA, PA & TX
Sale Details

Why Rent When You Can Own? Lower your variable costs and overhead by purchasing well maintained Well Testing & Petroleum Production Equipment at a fraction of the original price. Pacific Process Systems Inc. has grown to be a recognized market leader in supplying a full range of oilfield services and equipment for exploration and production operations around the world. This is your opportunity to expand your testing and production capacity.
WELL PRODUCTION, TEST & MEASUREMENT EQUIPMENT
(110+) Pressure Vessels & Separators many Skid or Trailer Mounted, (5) Flowback Tanks, Trailer Mounted Portable Production Test Laboratory, (11) Line Heaters up to 1.5MM BTU, (6) Paxton Blowers w/ Electric Motors, Air X-Changer Air Cooler, (2) Instrumentation & Controls Gas Gravitometers, (2) Skid Mounted Vapor Recovery Compressors, Skid Mounted Production Unit w/ Tank, Flare Monitoring System, Westinghouse Skid Mounted Motor Controller, (10+) Fluid Transfer Pumps, Chemical Injection Pumps, (10+) Plug Catchers, Line Heaters, Temperature Recorders, Pin Pressure Recorders, Manifold Chokes, Meters, and Much More…
ROLLING STOCK
Rolling Stock as new as 2012 including (12) 1/4, 1/2 & 1 Ton Pickup Trucks from Ford, Chevrolet & Dodge, Gas & Diesel Service Vehicles, (10) Equipment Trailers up to 25', (2) Car Mate Enclosed Lab Trailers and Much More…
SUPPORT EQUIPMENT
Nissan G9-43A Telescopic Forklift, 350psig Refrigeration Skid w/ Electric Motor, (3) 40kVa Generators, Electrical Equipment, (2) Pressure Washing Systems, Skid Mounted Air Compressor, Pedestal Fans, Power Tools, Shop Vacs, Shop Equipment and Much More…
Additional Info
Separators, Manifolds, Line Heaters, Scrubbers, Plug Catchers, Sand Separators, Tanks, Service Vehicles, Trailers, Equipment Parts & More
Sale Partner
STEP 1 – REGISTER
PLEASE NOTE: If you are registered with "Network International", you will have to re-register through the Tiger site.
Click the 'Register to Bid' link above and complete the registration form – your bidder number will be emailed to you for use at this and future auctions. Please be certain to review the General Terms of Sale, along with any Sale Specific Terms before registering.
You must provide a credit card, which will be authorized for $300 to secure your bids; Please note that your card must have sufficient credit to be authorized for 25% of your purchases as you continue to bid. If you plan on spending more than $10,000 please contact the Auctioneer prior to the auction to ensure no bidding interruption.
$5000 minimum deposit is required prior to the auction for international bidders. Auctioneer may not be able to respond timely to registration requests on the day of sale, we recommend registering the day prior to the auction.
All deposits made by cashiers check, wire transfer or firm and personal check accompanied with a bank letter of guarantee will be returned within 7 days unless purchases are made.
STEP 2 – VIEW ITEMS
– Click on the 'View Items & Bid' link above to browse the auction catalog.
– Search by Keywords at the top of any bidding page.
– Click 'refresh' to see the current status of each item.
– Click on "Items Still Open for Bidding" to clear sold items from your screen and see only those items still available (this applies during the auction closings).
STEP 3 – BID
Enter a maximum of what you are willing to pay under "Your Maximum" – The system will start your bid at the lowest available increment and bid for you.
Then scroll to the bottom of the page, enter your Bid Number and Password and click 'Submit Bids'
(PLEASE NOTE: You will be asked to confirm your bids)
Important Bidding Notes:
– Items will close at a rate of 2-4 items every minute (varies by auction).
– An item's closing time will extend by 4 minutes when bidding occurs within the final 4 minutes of its scheduled closing.
– If you submit a bid prior to the auction you will be notified if you are out bid.
– You may enter multiple bids on a page before clicking 'Submit Bids'; however, changing pages will clear your bids.
STEP 4 – PAY
Credit Cards on file will be charged at the end of the Sale plus 15% buyers premium and Sales Tax unless you are purchasing for resale and have completed and returned a resale certificate before the conclusion of the auction. Balances in excess of $10,000 must be settled by cashiers' check or wire transfer received by Tiger by 12:00 pm the day following the auction.
STEP 5 – PICKUP
Please contact yard at least 48 hours in advance to schedule load out arrangements.
Please stop by the main office to check in prior to entering the yard.
SAFETY REQUIREMENTS: Hard hat, steel toe boots, safety glasses with side guards, and long pants.
You are responsible to remove your items during the posted checkout times. If you are purchasing from out of the area, you may send a 3rd party shipping company to remove your items. Buyer is responsible for all labor, equipment, logistics, securing the load, and associated fees for load out.