Sale FormatSealed bid SaleClosed Sale StatusClosedAfter 40 Years, Rental Company Owner Retires...TURNKEY OPPORTUNITY OF TV/FILM PRODUCTION RENTAL & SALES COMPANYDate & TimeNOW ACCEPTING OFFERS LocationNorth Hollywood, CA More InfoView & Bid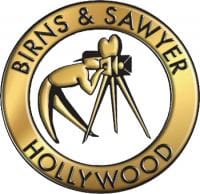 Sale Details
SELECTED ASSET HIGHLIGHTS FOR THE TURNKEY OPPORTUNITY
Below we have delineated specific assets in the comprehensive turnkey asset sale. Please note this is only a partial listing of the entire operational enterprise.
– Cameras from Arri, Panasonic, and Sony.
– Lenses include Angenieux, Arri, Zeiss, Fujinon, Canon, Nikkor, Cooke, plus additional offerings.
– Business historically generated $2.0 mm of annual revenue with profit margins from 15% – 20%
– Approximately $300,000 of brand new manufactured, distributed and retail products
– Accessory rentals include HD monitors, lens controls, data storage, matte boxes, filters, tripods, dollies, jobs, light kits, batteries, stands, overheads, chimeras, and generators.
– (2) Nissan 2500 Sprinter Production Vans and Nissan Delivery Van
– The Intellectual Property includes: The Company Name, Website, Phone Number, and Customer List.
Additional Info
Cameras, Lenses, Electronics, Accessories,
Heads & Tripods, Lighting & Cables, Production Vehicles, and Intellectual Property
Sale Partner
FOR MORE INFORMATION
Contact: Jonathan Holiday by calling +1-805-367-3893 or email: jHoliday@TigerGroup.com
Click here to Request a Bid Package.