Sale FormatTimed Online AuctionClosed Sale StatusClosedBy Order of the U.S. Bankruptcy CourtTOXICOLOGY AND CLINICAL BLOOD LABORATORYDate & TimeWednesday, September 6, 2017 LocationLawrenceville, GA More InfoView & Bid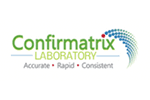 Date & Time
Wednesday, September 6, 2017
Sale Details

Confirmatrix Laboratory, Inc. is an independent laboratory in Lawrenceville, Georgia specializing in providing comprehensive clinical quantitative urine and oral fluid drug testing, medication monitoring, and support services.

All assets will be sold piecemeal at auction on September 6, unless sold turnkey prior. Assets Include:
TOXICOLOGY LAB EQUIPMENT
(3) AB Sciex Triple Quad 4500 Dual Stream Liquid Chromatography Mass Spectrometers
(2) AB Sciex Triple Quad 4500 Single Stream Liquid Chromatography Mass Spectrometers
(1) AB Sciex QTRAP 5500 Single Stream Liquid Chromatography Mass Spectrometer
All LC/MS-MS come with PowerBar UPS's, Computers, Printers & Tables
Nitrogen Generation System consisting of Powerex 40HP Nitrogen Air Compressor, (2) Powerex 10HP Nitrogen Air Compressors, (2) Peak Nitrogen Generators, (17) Peak Nitrogen Diverters, Hankison Air Dryers, & Receiver Tanks
Plus Centrifuges, Incubators, DI Water System, Bio Safety Cabinet, Laboratory Hood, Lab Refrigerator & Freezers, Glassware, Pipettes, & More…
CLINICAL BLOOD LAB EQUIPMENT
Chemistry Equipment includes (2) Beckman Coulter AU680 Routine Chemistry Analyzers, Beckman Coulter Access 2 Special Chemistry Analyzer, Siemens DCA Vantage Analyzer, QSonica Sonicator, Jencel MX2 RO System
Hematology Equipment includes Beckman Coulter Unicel DxH 600 Cell Analysis System, Leica Microscope, Streck Manual Sedrate Machine, Test Tube Rotators
Urinalysis includes Seimens Clinitek Status + Automatic Dipstick Reader
Immunology includes Bio-Rad Evolis EIA Analyzer
OPTIONAL TURNKEY OPPORTUNITY STILL AVAILABLE
Built in 1989 and renovated in 2014, the 2.5-acre lot is comprised of 14,316 sq. ft. of office and lab space and 5,284 sq. ft. of climate controlled warehouse and storage for a total of 19,600 sq. ft. This facility is fully operational and currently employs 17 full-time employees. This staff includes technical expertise in accessioning/aloquoting, specimen collection and prep, and laboratory management.
Offering Includes:
Fully operational blood and toxicology laboratory with equipment purchased in the last 3 to 4 years (service contract available with OEM for certain models)
19,600 sq. ft. recently renovated facility on a 2.5-acre lot located in favorable geographic location. Located within 2.5 miles of Gwinnett County Airport
Experienced staff for laboratory and facility operations available for hire
Turnkey income producing facility with significant capacity available at hard asset value
Potential for capacity increases with minimal capital expenditures
For More Information Contact Jeremy Halford: (805) 497-4999 or auctions@TigerGroup.com
Additional Info
Late Model Fully Functioning Toxicology & Clinical Blood Laboratory Featuring: Mass Spectrometers & Toxicology Instrumentation, Chemistry Analyzers, Various Blood Lab Instruments, Refrigerators, Nitrogen Compressors & Support Equipment
Sale Partner
STEP 1 – REGISTER
Click the 'Register to Bid" link above and complete the registration form – your bidder number will be emailed to you for use at this and future auctions. Please be certain to review the General Terms of Sale, along with any Sale Specific Terms before registering.
You must provide a credit card, which will be authorized for $300 to secure your bids; Please note that your card must have sufficient credit to be authorized for 25% of your purchases as you continue to bid. If you plan on spending more than $10,000 please contact the Auctioneer prior to the auction to ensure no bidding interruption.
$5000 minimum deposit is required prior to the auction for international bidders. Auctioneer may not be able to respond timely to registration requests on the day of sale, we recommend registering the day prior to the auction.
All deposits made by cashiers check, wire transfer or firm and personal check accompanied with a bank letter of guarantee will be returned within 7 days unless purchases are made.
STEP 2 – VIEW ITEMS
– Click on the 'View Items & Bid' link above to browse the auction catalog.
– Search by Keywords at the top of any bidding page.
– Click 'refresh' to see the current status of each item.
– Click on "Items Still Open for Bidding" to clear sold items from your screen and see only those items still available (this applies during the auction closings).
STEP 3 – BID
Enter a maximum of what you are willing to pay under "Your Maximum" – The system will start your bid at the lowest available increment and bid for you.
Then scroll to the bottom of the page, enter your Bid Number and Password and click 'Submit Bids'
(PLEASE NOTE: You will be asked to confirm your bids)
Important Bidding Notes:
– Items will close at a rate of 2-4 items every minute (varies by auction).
– An item's closing time will extend by 4 minutes when bidding occurs within the final 4 minutes of its scheduled closing.
– If you submit a bid prior to the auction you will be notified if you are out bid.
– You may enter multiple bids on a page before clicking 'Submit Bids'; however, changing pages will clear your bids.
STEP 4 – PAY
Credit Cards on file will be charged at the end of the Sale plus 18% buyers premium and Sales Tax unless you are purchasing for resale and have completed and returned a resale certificate before the conclusion of the auction. Balances in excess of $10,000 must be settled by cashiers' check or wire transfer received by Tiger by 12:00 pm the day following the auction.
STEP 5 – PICKUP
You are responsible to remove your items during the posted checkout times. If you are purchasing from out of the area, you may send a 3rd party shipping company to remove your items. Bring your own crews, packing materials, material handling equipment, etc. for removal. Appointments are mandatory. Be sure to email your preferred pickup time within the posted schedule after you have won your last auction item.