Sale FormatTimed Online AuctionClosed Sale StatusClosedAssets Ordered SoldTELECOM CONSTRUCTION SERVICES COMPANYDate & TimeSeptember 22 LocationIndiana & Texas More InfoTELECOM CONSTRUCTION SERVICES COMPANYHeavy Duty Gas & Diesel 4WD Pickup Trucks by Dodge, Ford and Chevrolet, Cargo & Flatbed Trailers, Pallet Jacks, Hand Trucks, Fuel Tanks, Hand Tools, Offices & Test Equipment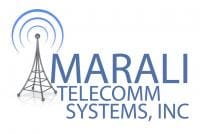 Sale Details
PICKUP TRUCKS
(2) 2015 Dodge Ram 3500 Heavy Duty 4 X 4 w/ Cummins Turbo Diesel, 2012 Dodge Ram 3500 Heavy Duty 4 X 4 Duelie w/ Cummins Turbo Diesel, 2011 Cheverolet Silverado 3500 Heavy Duty 4 X 4 w/ Cummins Turbo Diesel, 2009 Ford F-150 XLT XTR 4 X 4 w/ Gas Engine, 2008 Cheverolet 2500 HD Z71 4 X 4 Silverado w/ 6.6 Duramax Turbo Diesel.
TRAILERS
(3) 2016 & 2015 Cargo Mate 20′ x 8′ Cargo Trailers w/ Ramp Door, Side Door, & Tandem Axle, Up to 12,000 Lb. GVWR; (2) 2016 & 2015 PJ Trailer 20′ x 7′ Deckover Trailers, Up to 14,000 Lb. GVWR.
SHOP
Ladders, Pallet Jacks, Handtruck, Mikasa Stamper, Spectra LL100N Laser, Bed Mounted Fuel Tanks, Circuit Breaker Load Centers, Mounting Brackets, Conduit, Hand Tools & Much More…
OFFICES
Desks, Chairs, Folding Tables, Laptops, Dell Poweredge VRTX Server, and More…
TEST EQUIPMENT
Includes Anritsu 850, 700-LTE, and PCS1900/AWS 2100 Cellular PIM Analyzers, Anritsu Site Manager Cable/Antenna Analyzer, 3Z Telecom Antenna Alignment Tools, Digital Ground Resistance & Soil Restivity Testers, Plus More…
Additional Info
TELECOM CONSTRUCTION SERVICES COMPANY
Heavy Duty Gas & Diesel 4WD Pickup Trucks by Dodge, Ford and Chevrolet, Cargo & Flatbed Trailers, Pallet Jacks, Hand Trucks, Fuel Tanks, Hand Tools, Offices & Test Equipment
Sale Partner
STEP 1 – REGISTER
Click the 'Register to Bid' link above and complete the registration form – your bidder number will be emailed to you for use at this auction. Please be certain to review the Terms of Sale, along with any Sale Specific Terms before registering.
You must provide a credit card, which will be authorized for $300 to secure your bids; Please note that your card must have sufficient credit to be authorized for 25% of your purchases as you continue to bid. If you plan on spending more than $10,000 please contact the Auctioneer prior to the auction to ensure no bidding interruption.
$5000 minimum deposit is required prior to the auction for international bidders. Auctioneer may not be able to respond timely to registration requests on the day of sale, we recommend registering the day prior to the auction.
All deposits made by cashier's check, wire transfer or firm and personal check accompanied with a bank letter of guarantee will be returned within 7 days unless purchases are made.
STEP 2 – VIEW ITEMS
– Click on the 'Bid Live' link above to access audio and video.
– Click on the 'View Items' link above to browse the auction catalog.
– Click on "My Items" to view all items won, items not won, items you are currently bidding on and any items on your watchlist.
STEP 3 – BID
Enter a maximum of what you are willing to pay next to "Place max bid" and submit. – The system will start your bid at the lowest available increment and bid for you.
You can place multiple bids by entering all your max bids on each lot then scrolling to the bottom of the page and click on "Place multiple bids" however, changing pages without clicking on "Place multiple bids" will clear your bids on the previous page.
STEP 4 – PAY
Credit Cards on file will be charged at the end of the Sale plus a 15% buyer's premium and Sales Tax unless you are purchasing for resale and have completed and returned a resale certificate before the conclusion of the auction. Balances in excess of $10,000 must be settled by cashier's check or wire transfer received by Tiger by 12:00 pm the day following the auction.
STEP 5 – PICKUP
Buyer is responsible to arrange to have its purchased Items packed, insured, rigged, moved or shipped, and shall accept full responsibility for all labor, materials and costs necessary to complete its removal, as well as any damages, losses, acts or omissions related to Buyer's removal of purchased Items from the sale site.
If you are purchasing from out of the area, you may send a 3rd party shipping company to remove your items. Appointments are mandatory. Be sure to email your preferred pickup time within the posted schedule after you have won your last auction item.
ALL SALES ARE FINAL: All items are sold "as-is, where-is" with no guarantees or representations. All Sales Are Final. Buyers are recommended to inspect items before they bid.