Sale FormatTurnkey OpportunityClosed Sale StatusClosedBy Order of US Bankruptcy CourtMulti-Million Dollar Crane Rental Company OpportunityDate & TimeNow Accepting Offers LocationEdna, TX More InfoDownload Asset List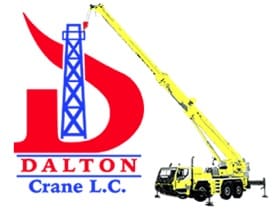 Sale Details

Operating Company with multiple rental contracts in place. Equipment Assets include:
2020 Linkbelt HTC-86110 Crane

2019 Tadano ATF-220G-5 250 Ton Crane W/Dolly

2019 Tadano ATF-130G-5 160 Ton Crane

4 x Tadano ATF-110G-5 130 Ton Cranes

3 x 2019 Linkbelt ATC-3275 275 Ton Cranes W/Dolly

3 x Linkbelt HTC-3140LB 140 Ton Cranes

2 x 2016 Grove GMK-5250L 300 Ton Cranes W/Dolly

Liebherr LTM 1150-5.1 175 Ton Crane

Terex Stinger TM7571 37.5 Ton Mack Boom Truck

RO Corporation 55-26 Terex Kenworth T-300 Boom Truck 5 Ton

Grove GMK-3050 55 Ton Crane

Blocks and Spreader Bars

8x Travel Trailers

20+ Trailers – Drop Decks and Floats

13 Mack CXU613 Tractor Trailers

Support Equipment & More
Click here to download the asset list.
Additional Info
Entire Operations and Assets of Dalton Crane featuring 19 Late Model Heavy Duty Cranes and Boom Trucks from Linkbelt, Grove, Liebherr, Tadano, Terex and others. Heavy Duty Mack and Kenworth Trucks, Fontaine and Dorsey Trailers & Associated Support Equipment. Company is currently operating with multiple rental contracts in place.
Sale Partner
Location:
Edna, TX
________________________________________
Click on the links below to download PDF form(s):