Sale FormatTimed Online AuctionClosed Sale StatusClosedFormer Assets of S&S Precision Ordered SoldMACHINING, FABRICATION & COATING FACILITYDate & TimeTuesday, October 17 LocationSparta, TN More InfoCNC Machining, Screw Machines, Drill Presses, Grinders, Tools, Plant Support & More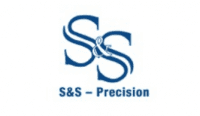 Sale Details

S&S Screw Machine Co., LLC dba S&S Precision was founded in Southern California in the early 1970's and was moved to Sparta, Tennessee as the business grew in 1984. S&S Precision exceeds the metal machining and fabrication needs of their customer base. The company specialized in making PACCAR's suspension systems for their trucks. They primarily made Spring Pins/Bushings and Shackles for the suspension systems, however collectively, S&S Precision made approximately 800 different parts at different times.

All assets will be sold piecemeal at auction on October 17, unless sold turnkey prior. Assets Include:
CNC MACHINES
(2) Mazak FH-480 (1996)
Mazak Mazatech FH-480 (1998)
Brother TC-31A Tapping Machine (1999)
Mazak VTC-20B (1998)
Mazak Quick Turn 20 HP (1998)
Mazak Dual Turn 20 Lathe
Fadal VMC 4020 (1997)
Mitsui M-TC8B
Mazak Quick Turn 18N Lathe
(2) Miyano BNC-34 Lathe
Fadal VMC 4020 (1995)
Mazak Quick Turn 15N Lathes
Mazak VTC-16B (1997)
Mazak VTC-20B (1997)
Mori Seiki Lathe
Drill Presses & More…
SCREW MACHINES
(4) Davenport Model B
(7) Acme Gridley
(7) Greenlee
(5) Brown and Sharp
(7) Davenports
Brown and Sharpe Ultramatic R/S
Hardinge Lathes & More…
POWDER COATING LINE
5 Stage Deimco Inc Powder Coat Line with Manual and Automatic sprayers available (2000)
ADDITIONAL EQUIPMENT
Yale & Daewoo Forklifts up to 20K Capacity
Bliss Niagara, Minster, and Minster OBI Presses
Daito & AO Smith Cut Off Saws and Band Saws
Trump, Bridgeport, Milwaukee, Chevalier & TRM Mills
Cleveland 100 Ton Ironworker
(4) Cincinnati Centerless Grinders
Tornado, Monarch & Hardinge Lathes
Cincinnati / Waterbury Threaders
Ingersoll Rand Air Compressor
Micro-Vu Optical Comparator
Tubing Benders
Broaching Machines & More…
REAL ESTATE INFORMATION
S&S Precision is located in a facility that has three (3) separate buildings totaling approximately 100,000 sq. ft. with the following breakdown:
– The main building is approximately 52,000 sq. ft.
– The overhang space is approximately 25,000 sq. ft.
– Side building 1 is approximately 8,000 sq. ft.
– Side building 2 is approximately 5,000 sq. ft.
Geography is attractive for business, tax, employee/work-pool, and transportation/distribution purposes. Assumable Lease at very competitive rates.
Additional Info
CNC Machining, Screw Machines, Drill Presses, Grinders, Tools, Plant Support & More
Sale Partner
STEP 1 – REGISTER
Bidders must register at bidspotter.com by clicking on the Register Now button for this auction. Online bidding requires a refundable deposit equal to 25% of anticipated purchases, $500 minimum for U.S. participants & $5,000 minimum for International participants. NO ONE WILL BE APPROVED WITHOUT A DEPOSIT. To ensure approval as a bidder, please make deposit arrangements no later than 24 hours prior to the auction. Failure to do so may preclude participation in the auction, as we may not be able to respond to registration requests on the day of sale.
All credit card authorizations will place a 3-7 day hold on funds with your credit card company, but will not be charged unless you request to use the authorization towards your payment.
All deposits made by cashiers check, wire transfer or personal/business check accompanied with a bank letter of guarantee will be returned within 7 days unless purchases are made.
STEP 2 – VIEW ITEMS
You may preview the equipment on Mon, October 16 from 10am to 4pm (CT) at the location below:
– 1500 McMinnville Hwy Sparta, TN 38583
We will also list all items in the catalog on the BidSpotter site. To view the event details and catalog, click on "View Items & Bid" above.
STEP 3 – PAYMENT
After the event is complete on October 17, Credit Cards on file will be charged. An 18% buyer's premium will be added to the price of each item and sales tax unless you are purchasing for resale and have completed and returned a resale certificate before the conclusion of the auction. Balances in excess of $10,000 must be settled by cashiers' check or wire transfer received by Tiger no later than 12:00 pm on October 18 (please note, wire transfers must be initiated by 12pm). You may then arrange pickup of your items.
STEP 4 – PICKUP
Buyer is responsible to arrange to have its purchased Items packed, insured, rigged, moved or shipped, and shall accept full responsibility for all labor, materials and costs necessary to complete its removal, as well as any damages, losses, acts or omissions related to Buyer's removal of purchased Items from the sale site.