Sale FormatTimed Online AuctionClosed Sale StatusClosedDue to Plant ConsolidationCOMMERCIAL PRINTING EQUIP.Date & TimeThursday, July 27, 2017 LocationSun Valley & Van Nuys, CA More InfoView & Bid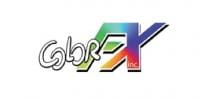 Location
Sun Valley & Van Nuys, CA
Sale Details

If you considering replacing or expanding you commercial printing operations, take advantage of this auction opportunity to purchase well maintained printing equipment from ColorFX.
PRESS ROOM
• 2006 Kodak Lotem 800 II CTP Computer to Plate Device, 8 up size w/ Compressor & Heater
• EzTurner 41 Pile Turner (New in Box)
• TEC Lighting 30" TruCoat Auto Feed UV Coating Machine
BINDERY
• Horizon BQ-470 PUR Perfect Binder w/ Nordson DuraPail 8112112 Bulk Melter (Gluer)
COMPRESSORS
• Husky Pro 80 Gallon, 175 PSI Compressor
• Ingersoll Rand Compressor
• Dewalt Portable Air Compressor
• Speedaire Compressor w/ Heater & Drain
OFFICE FURNITURE
• (18) Wood Desks & Workstations
• (2) Executive Desks
• (2) Backlit Work Tables
• (10) Rolling, Swiveling, Pneumatic Task Chairs Couch
• (2) Wicker Arm Chairs
• Epson Wide Format Printer
• Miscellaneous Artwork
• Refrigerator
• Assorted Panasonic Phones
• (3) Pallet Jacks
FOR IMMEDIATE SALE
• 2013 Komori LSX629 6/C 24"x29" Offset Press with HUV – Hybrid UV Drying, Harris and Bruno Anilox Coater, PQC with PDC-S Scanning Photodensitometer, approx. 40 mm impressions
• 2006 Mitsubishi D3000S-4+C 4/c 28"x40" Offset Press plus Coater, no sapc, Chilled Ink Vibrators, IR Dryer, 220 mm revolutions
CONTACT: Joe Koravos at joek@nepminc.com or (603) 474-7455
Additional Info
Printing Presses, Perfect Binder, CTP, UV Coater, EZTurner, Office Furniture & More
Sale Partner
STEP 1 – REGISTER
Bidders must register at bidspotter.com by clicking on the Register Now button for this auction. Online bidding requires a refundable deposit equal to 25% of anticipated purchases, $500 minimum for U.S. participants & $5,000 minimum for International participants. NO ONE WILL BE APPROVED WITHOUT A DEPOSIT. To ensure approval as a bidder, please make deposit arrangements no later than 24 hours prior to the auction. Failure to do so may preclude participation in the auction, as we may not be able to respond to registration requests on the day of sale.
All credit card authorizations will place a 3-7 day hold on funds with your credit card company, but will not be charged unless you request to use the authorization towards your payment.
All deposits made by cashiers check, wire transfer or personal/business check accompanied with a bank letter of guarantee will be returned within 7 days unless purchases are made.
STEP 2 – VIEW ITEMS
You may preview the equipment on Wed, July 26 from 10am to 4pm (MT) at the location below:
– 11050 Randall St., Sun Valley, CA 91352
We will also list all items in the catalog on the BidSpotter site. To view the event details and catalog, click on "View Items & Bid" above.
STEP 3 – PAYMENT
After the event is complete on July 27, Credit Cards on file will be charged. A 15% buyer's premium will be added to the price of each item along with a 3% surcharge and sales tax unless you are purchasing for resale and have completed and returned a resale certificate before the conclusion of the auction. Balances in excess of $10,000 must be settled by cashiers' check or wire transfer received by Tiger no later than 12:00 pm on July 28 (please note, wire transfers must be initiated by 12pm). You may then arrange pickup of your items.
STEP 4 – PICKUP
Buyer is responsible to arrange to have its purchased Items packed, insured, rigged, moved or shipped, and shall accept full responsibility for all labor, materials and costs necessary to complete its removal, as well as any damages, losses, acts or omissions related to Buyer's removal of purchased Items from the sale site.