Sale FormatTimed Online AuctionClosed Sale StatusClosedExcess Product Ordered SoldBROADCAST, CINE & A/V EQUIPMENTDate & TimeThursday, June 1, 2017 LocationSanta Fe Springs, CA More InfoView & Bid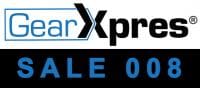 Sale Details

Ordered Sold High End Broadcast and Cine Production Equipment. This is your opportunity to purchase Today's Technology at Tremendous Savings. Thousands of items currently available and more being added so check back frequently.
CAMERA & CAMCORDER PACKAGES
(80) Sony HVR-Z5U Packages, (43) Sony HVR-Z7U Packages, (50) Sony HVR-A1U Packages, (10) ARRI Alexa Packages, Phantom High Speed Camera, Red Scarlet X Package, Sony PXW-X500 Cameras, Accessories and Much More…
SONY PTZ CAMERAS
(300+) PTZ & Robotic Cameras including BRC300, BRCH700, BRCZ330, BRCZ700, BRUH700, EVI-D100, EVI-D80/W, EVI-D70, EVI-D80, EVI-D90 and Much More…
SONY PROJECTORS
(90+) Projectors including Compact, Data, Short Throw & Ultra Short Versions plus Lenses, Mounts and Much More…
CINE LENSES
Digital Cine Zoom Lenses from Zeiss & RED, Prime Lenses from uniqOptics & Optex, Matte Boxes, Follow Focus Units, Lens Adapters and Much More…
ACCESSORIES
Microwave & WIFI Video TX/RX Systems, SxS Recorders / Card Readers, Memory Cards, Monitors, Viewfinders, Portable Mixers, Boom Mics, Batteries & Chargers, Power Supplies, Tripods, Paint Boxes and Much More…
Additional Info
Digital Cinema Cameras from Sony, ARRI &
RED plus Cine Lenses, Projectors,
Accessories & More
Sale Partner
STEP 1 – REGISTER
Click the 'Register to Bid" link above and complete the registration form – your bidder number will be emailed to you for use at this and future auctions. Please be certain to review the General Terms of Sale, along with any Sale Specific Terms before registering.
You must provide a credit card, which will be authorized for $300 to secure your bids; Please note that your card must have sufficient credit to be authorized for 25% of your purchases as you continue to bid. If you plan on spending more than $10,000 please contact the Auctioneer prior to the auction to ensure no bidding interruption.
$5000 minimum deposit is required prior to the auction for international bidders. Auctioneer may not be able to respond timely to registration requests on the day of sale, we recommend registering the day prior to the auction.
All deposits made by cashiers check, wire transfer or firm and personal check accompanied with a bank letter of guarantee will be returned within 7 days unless purchases are made.
STEP 2 – VIEW ITEMS
– Click on the 'View Items & Bid' link above to browse the auction catalog.
– Search by Keywords at the top of any bidding page.
– Click 'refresh' to see the current status of each item.
– Click on "Items Still Open for Bidding" to clear sold items from your screen and see only those items still available (this applies during the auction closings).
STEP 3 – BID
Enter a maximum of what you are willing to pay under "Your Maximum" – The system will start your bid at the lowest available increment and bid for you.
Then scroll to the bottom of the page, enter your Bid Number and Password and click 'Submit Bids'
(PLEASE NOTE: You will be asked to confirm your bids)
Important Bidding Notes:
– Items will close at a rate of 2-4 items every minute (varies by auction).
– An item's closing time will extend by 4 minutes when bidding occurs within the final 4 minutes of its scheduled closing.
– If you submit a bid prior to the auction you will be notified if you are out bid.
– You may enter multiple bids on a page before clicking 'Submit Bids'; however, changing pages will clear your bids.
STEP 4 – PAY
Credit Cards on file will be charged at the end of the Sale plus 16% buyers premium and Sales Tax unless you are purchasing for resale and have completed and returned a resale certificate before the conclusion of the auction. Balances in excess of $10,000 must be settled by cashiers' check or wire transfer received by Tiger by 12:00 pm the day following the auction.
STEP 5 – PICKUP
You are responsible to remove your items during the posted checkout times. If you are purchasing from out of the area, you may send a 3rd party shipping company to remove your items. Bring your own crews, packing materials, material handling equipment, etc. for removal. Appointments are mandatory. Be sure to email your preferred pickup time within the posted schedule after you have won your last auction item.