Sale FormatTimed Online AuctionClosed Sale StatusClosedFormer Assets of KiorBIOFUEL TECHNOLOGY COMPANYDate & TimeThursday, May 9, 2019 LocationPasadena, TX More InfoView & Bid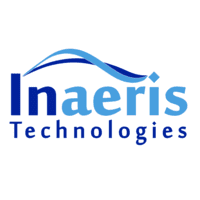 Sale Details

Inaeris Technologies has created a proprietary technology platform that transforms non-food, cellulosic biomass into drop-in transportation fuel blendstocks. Their technology is flexible and can be commercialized either as a stand-alone facility or as an addition to an existing facility, such as one that already processes biomass (a pulp/paper mill) or produces fuels (a petroleum refinery).
SOLIDS LAB INCLUDING:
• Buchi R124 rotavapor
• Micromeritics ASAP2420 surface area and porosity analyzer
• Micromeritics surface area and porosity analyzer
• Axios panalytical x-ray unit
• Spex SamplePrep 8000m mixer/mill
• Carver 8×8 press
• Malvern Hydro2000G particle size analyzer
• IKA mixer
• Malvern Scirocco 2000 particle size analyzer
• Sindie 7039XR sulfur analyzer
• Sindie OTG sulfur analyzer
PROCESS RESEARCH UNIT ("PRU"):
• (4) IKA mixers
• Fisher isotemp vacuum oven
• Thermo thermolyne furnace
• MTI vacuum oven
• Fisher isotemp furnace
• Thermo Legend X1 centrifuges
• Cold flow simulation unit with Coperion gravimetric and volumetric feeders
• Catalyst attrition units
• Hiden QIC-20 with cat lab
• 2 Liter Parr reactor, 316 Stainless Steel, 1900 psi, with 4848 controller
PLASTIC CATALYST ATTRITION UNIT:
• Agilent 7890A GC
• ATZ steamer unit with (4) pods, electrical heaters
• (3) PRU units each with ATS reactor, powder feeder, condensers, gas analyzer, Agilent 7890A GC and Horiba VA-3000 gas analyzer
• Multiple hand-held inspection units and instruments
MAIN PLANT AREA:
• Bartlet and Snow alstrom calciner, 6" diameter x60' hot zone, bellows, screw feeder, 14" cooling zone, (4) zone control panel, hammer mill
• 30 HP Quincy QSB30 air compressor with dryer and air tank
• 6" Sturtevant micronizer, Stainless Steel with Schenck feeder on stand
• 24" Sweco screen, single deck
• Chicago Boiler horizontal media mill, model CU4, jacketed, 15 hp
• 5 Gal Autoclave Engineers autoclave
• Paul O Abbé ribbon blender, 1 cu ft, Stainless Steel, model hm1
• NETZSCH™ LABSTAR1 media mill, new 2012
• Spray drying system
• Vulcan furnace
• Hydrogen booster compressor pump
HT PILOT PLANT BUILDING:
• Agilent 6890N GC
• Autoclave Engineers autoclave, 5000 psi
• Zeton 5 bed hydratreater unit
• Ventec 2 bed hydratreater, (ventec no longer in busness)
• (2) Zeton FCC (fluid cracking catalyst) units, modified for solids process not liquid process • Agilent 7890A GC
• 18" Sweco screen
• Thermo centrifuge
• (3) Agilent 7890A GC units
DEMONSTRATION PLANT:
• Magnetic separator
• Screener
• Bliss wet mill
• Direct fired Roto- Louver dryer with cyclone and dust collector
• Bliss dry mill
• Large storage silo
• Zeton 1/50 size FCC unit
• PCC RTO thermal oxidizer, gas fired
• Fulton boiler, electric heated, 308 btu/hour
• Ventec 7 bed hydratreater with recycle compressor, hydrogen compressor, cross exchange and exchanger, w/hydro cracking capability
FRACTIONATOR BUILDING:
• 6" fractionator column, approx. 50' high with main column, (2) side strippers, associated heat exchangers, pumps, receivers and feed tanks
• Compressor general hydro carbon unit for demo unit
• Hammer mills
• (2) 40" Sweco
• (2) Retsch mill with K-TRON feeder
Additional Info
Demo Plants, Pilot Plants, Intellectual Property, Research & Development Lab Assets & More
Sale Partner
STEP 1 – REGISTER
Click the 'Register to Bid" link above and complete the signup form – your bidder number will be emailed to you for use at this auction. Please be certain to review the Terms of Sale, along with any Sale Specific Terms before registering.
You must provide a credit card, which will be authorized for $300 to secure your bids; Please note that your card must have sufficient credit to be authorized for 25% of your purchases as you continue to bid. If you plan on spending more than $10,000 please contact the Auctioneer prior to the auction to ensure no bidding interruption..
If you are a international resident you will be asked to submit a deposit prior to the auction in order to finalize your registration approval. Please contact our office at (805) 497-4999 for further assistance.
All deposits made by cashiers check, wire transfer or firm and personal check accompanied with a bank letter of guarantee will be returned within 7 days unless purchases are made.
STEP 2 – VIEW ITEMS
– Click on the 'View Items & Bid' link above to browse the auction catalog.
– Click on 'View Item' to see the lot description of each item.
– Click on "My Items" to view all items won, items not won, items you are currently bidding on and any items on your watchlist.
STEP 3 – BID
Enter a maximum of what you are willing to pay next to "Place max bid" and submit. – The system will start your bid at the lowest available increment and bid for you.
– You can place multiple bids by entering all your max bids on each lot then scrolling to the bottom of the page and click on "Place multiple bids"; however, changing pages will clear your bids.
Important Bidding Notes:
– Items will close at a rate of 2-4 items every minute (varies by auction).
– An item's closing time will extend by 4 minutes when bidding occurs within the final 4 minutes of its scheduled closing.
– If you submit a bid prior to the auction you will be notified if you are out bid.
STEP 4 – PAY
Credit Cards on file will be charged at the end of the Sale plus an 18% buyers premium and Sales Tax unless you are purchasing for resale and have completed and returned a resale certificate before the conclusion of the auction. Balances in excess of $10,000 must be settled by cashiers' check or wire transfer received by Tiger by 12:00 pm the day following the auction.
STEP 5 – PICKUP
You are responsible to remove your items during the posted checkout times. If you are purchasing from out of the area, you may send a 3rd party shipping company to remove your items. Bring your own crews, packing materials, material handling equipment, etc. for removal. Appointments are mandatory. Be sure to email your preferred pickup time within the posted schedule after you have won your last auction item.