Sale FormatTimed Online AuctionClosed Sale StatusClosedExcess Equipment Ordered Sold...ALL-TERRAIN & UTILITY VEHICLE MANUFACTURING FACILITYDate & TimeTuesday, February 13, 2018 LocationMilford & Spirit Lake, IA More InfoView & Bid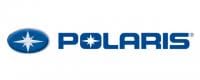 Date & Time
Tuesday, February 13, 2018
Location
Milford & Spirit Lake, IA
Sale Details
MANUFACTURING EQUIPMENT
GCI Manipulator Arms, Yaskawa SK6 Motoman Robot, PCU Compufill Antifreeze Evacuator & Filling Machine, Welders, Motorcycle Tire Balancer and Changers, Hand Tools, Mobile Oil Filter, Welding Fixtures, Vacuum Activated Manipulator Arms, Pneumatic Presses, Manipulator Ceiling Mounts, DC Motors, Blowers, and Much More…
MATERIAL HANDLING
Overhead Cranes, Hydraulic Pallet Jacks, Southworth, Bishamon and Ecoa Lift Tables, Lee Engineering and Bishamon Scissor Lifts, Manual Lift Carts, Roller Conveyor, Column Hoists, Gorbel Lifting Beams, and More
PLANT SUPPORT
Torit Facility Size Air Scrubber, Gas and Diesel Fuel Dispensers, Grease Machine, Electrical Transformers, Oil Waste Containers, Electrical & Busway Supplies, Sump Pumps, Diaphragm Pumps, Raw Steel & Metal Inventory, Shop Fans, Air Hoses, Flammable Proof Safety Cabinets, Scales, Shop Carts, Vehicle Loading Ramps, Offices and Break Room.
Additional Info
Robot Manipulator Arms, Welders, Presses, Cranes, Lift Tables, Hand Tools, Plant Support, Offices & <p>Much More
Sale Partner
STEP 1 – REGISTER
Bidders must register at bidspotter.com by clicking on the Register Now button for this auction. Online bidding requires a refundable deposit equal to 25% of anticipated purchases, $500 minimum for U.S. participants & $5,000 minimum for International participants.
You must provide a credit card, which will be authorized for $500 to secure your bids; Please note that your card must have sufficient credit to be authorized for 25% of your purchases as you continue to bid. If you plan on spending more than $10,000 please contact the Auctioneer prior to the auction to ensure no bidding interruption.
NO ONE WILL BE APPROVED WITHOUT A DEPOSIT.
To ensure approval as a bidder, please make deposit arrangements no later than 24 hours prior to the auction. Failure to do so may preclude participation in the auction, as we may not be able to respond to registration requests on the day of sale.
All credit card authorizations will place a 3-7 day hold on funds with your credit card company, but will not be charged unless you request to use the authorization towards your payment.
All deposits made by wire transfer will be returned within 7 days unless purchases are made.
STEP 2 – VIEW ITEMS
You may preview the equipment on Mon, February 12 from 10am to 4pm (CT) at the locations below (All bidders interested in lot 333 MUST checkin at 306 Q Ave. First):
– 306 Q Ave. Milford, IA 51351 (for lots 1 – 332)
– 1900 US-71, Spirit Lake, IA 51360 (lot 333 only)
We will also list all items in the catalog on the BidSpotter site. To view the event details and catalog, click on "View Items & Bid" above.
STEP 3 – PAYMENT
After the event is complete on February 13, Credit Cards on file will be charged. An 18% buyer's premium will be added to the price of each item and sales tax unless you are purchasing for resale and have completed and returned a resale certificate before the conclusion of the auction. Balances in excess of $10,000 must be settled by wire transfer received by Tiger no later than 12:00 pm on February 14 (please note, wire transfers must be initiated by 12pm). You may then arrange pickup of your items.
STEP 4 – PICKUP
Buyer is responsible to arrange to have its purchased Items packed, insured, rigged, moved or shipped, and shall accept full responsibility for all labor, materials and costs necessary to complete its removal, as well as any damages, losses, acts or omissions related to Buyer's removal of purchased Items from the sale site.